Shortcode 66299
There are a number of "services" using this shortcode. Most complaints relate to a company called F.T.O. Fitness Tools Online Ltd, based in Cyprus and a "service" called Getfitcoach .
We discovered that this company was operating an insecure signup system which could result in numbers becoming "subscribed" without consent.
The first step in the signup was the entry of the subscriber's phone number. MSISDN passthrough was not used and any valid number could be entered. A PIN code was then sent to the phone number concerned, and it was intended that this PIN should be entered into the website to confirm ownership of the handset being subscribed. However, we discovered that entering "0999" into the PIN number ALWAYS resulted in a subscription being started. The video below shows the process. We believe that the "service" was compliant after 30th May 2020, when the exploit was removed.I
If your text is not from GetFitCoach, and you are unable to identify the culprit, you will need to contact the Level 1 provider – Oxygen8. Details below.
Details of this service as provided by the Phone-paid Services Authority:
Customer care number
02080899319
Customer care email
support@getfitcoach.co.uk
Customer care website
Postal address
F.T.O. Fitness Tools Online Ltd
Optimum House
Antrea Patsalidi 1
Nicosia
2362
Cyprus
It has come to our attention that Cyprus Based F.T.O. Fitness Tools Online Ltd have filed for liquidation, so be quick to claim a refund from them. We have broad this to the attention of the regulator (The Phone-paid Services Authority).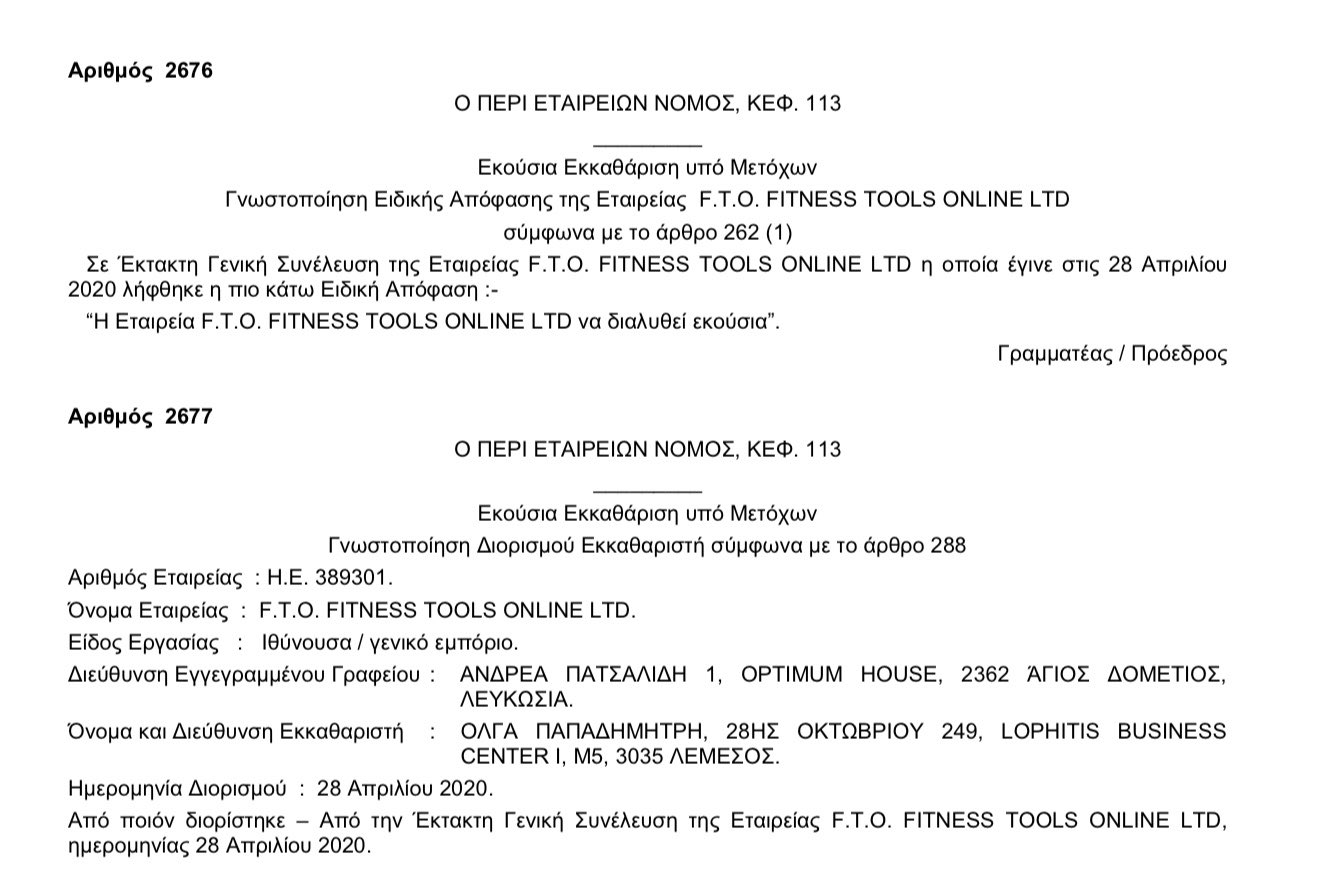 If you don't get a full explanation of how you came to be "subscribed" and a FULL refund, you should pursue the UK based "Level 1 provider", Oxygen8 Communications Ltd ( now renamed Dynamic Mobile Billing).
You should also call Oxygen8 if you are unable to identify the company that has charged you.
Oxygen8 Communications Limited,
12th Floor, Lyndon House,
58 – 62 Hagley Road,
Birmingham,
B16 8PE,
Email: customercare.uk@oxygen8.com
Tel: 0808 206 0808
Full advice on dealing with these scams, including how to use the Small Claims process to obtain a refund, is on the website at https://payforitsucks.co.uk
Also, make sure that you file a complaint with the regulator. Charging without consent is against the rules, regardless of whether or not you obtain a refund.